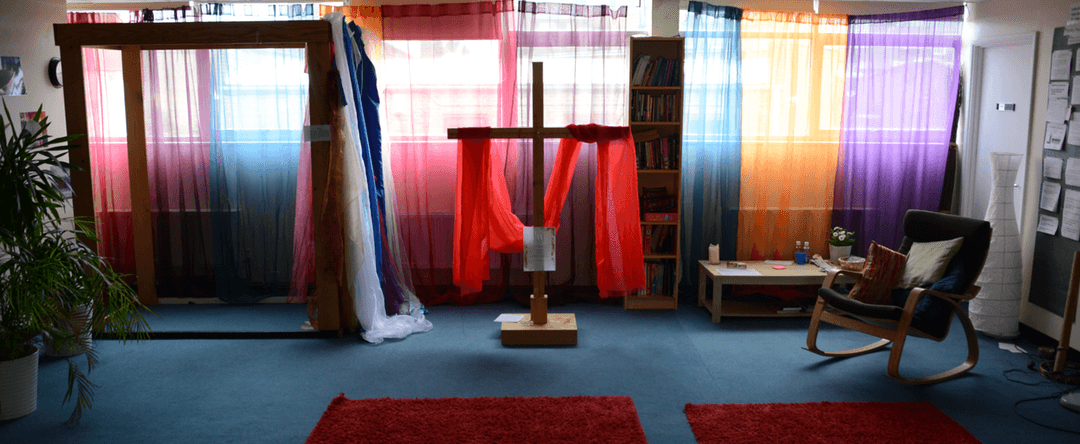 Our prayer room is a dedicated space

for

24/7 prayer. Now in its eighth year it has witnessed several thousand hours of relay prayer. Many experience it as a 'thin place' where 'heaven touches earth' and find that revelation is more easily accessible here.
The Well prayer room is available for members and friends of The Well to use for personal or group prayer times. Communities, teams, families and friends use the room for personal reflection, for retreat, for intercession and for personal worship.
To make an enquiry or book the space contact the office.