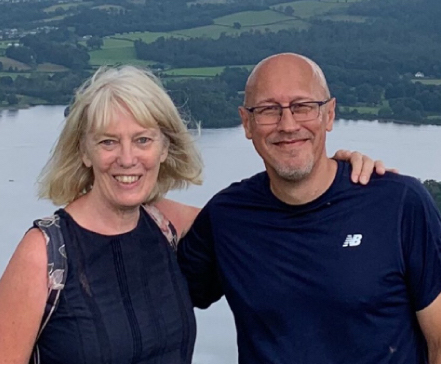 Phil & Julie
Phil & Julie are the founder leaders of The Well and currently serve on the Hub team. They have a wealth of experience in church planting, discipleship, pastoral care, leadership mentoring and community projects. They have two grown up children and four grandchildren. 
Email Phil & Julie for more information
'Oikos' discipleship series
 "Truth be told, I have never been discipled in a way that the gospel was applied and allowed to transform every area of my life. I've learned a reasonable degree of Bible literacy, but I have pretty low gospel fluency."  
This quote may or may not represent where you are at but we hear it a lot, and so it is our aim to make sure that everyone at The Well has access to some form of 'discipleship that fits', especially if you are a newcomer.  'Oikos' is a vehicle to learn some tools and principles of gospel-fluency, practice some transformational learning in a small group and access some spiritual formation. (Current Oikos series are online)
It is a series of 90-minute sessions in the context of a group meal. 'Oikos' is a Greek word meaning 'household', or 'extended family', which we see in scripture as the foundational building block of church and community. 
'Oikos' aims to introduce you to some tools to serve you in your unique calling or mission. The size of each group is limited to under 20 people. It runs weekly for several weeks at someones home, sharing supper together. (currently online during COVID) The series usually concludes with an 'Oikos day' when we spend time praying for you, affirming your unique story, gifts & callings. .